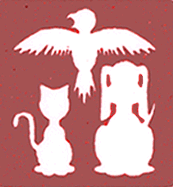 Insured and Bonded
Areas Serviced
California

Long Beach
Bixby Knolls
Belmont Shores
Seal Beach
Since 1993


Hello, my name is Lois Wilson, and I have been operating as Noah's Ark Pet Sitting, a professional pet sitting service for discriminating clients in the Long Beach and Seal Beach area since 1993. Bonded, insured, and with excellent references, you can relax and enjoy your time away knowing your pets are being lovingly cared for by the same person every day. A pet owner and lover, and sole proprietor, I personally care for your pets.

My goal is to provide your pet with the same loving care, exercise and playtime that he/she is accustomed to under your own care. I try to continue the routine you have established. For your dog, this may mean walks in the neighborhood, or off-leash exercise one-on-one. By having your pet remain in its familiar environment, separation stress is reduced. Your pet will be calmer, better cared for, and tends to be less destructive. In addition, your home is more secure when someone visits once or twice a day.

Noah's Ark is unique from other pet sitters. Off-leash outings are offered for qualified dogs; your Frisbee chaser or obsessive ball fetcher thrives on these outings. "Field trips" naturally stimulate their behavioral instincts in a way dog parks, doggie day care, or even routine walks simply cannot. Not only does this provide your dog with far more exercise than it would receive on a walk, it provides an opportunity for your pet to explore and socialize.

Call or e-mail me today to discuss your pet care needs.

To schedule a pet sit or
consultation, please call:

310.604.9865



Why use a professional pet sitter?
| | |
| --- | --- |
| | Pets are happier & healthier in their own home environment. |
| | Eliminates trauma for your pet of being left in an unfamiliar place. |
| | Eliminates the hassles of transporting your pet to and from a kennel. |
| | There is no exposure to other animals, sickness or parasites. |
| | Relatives, friends or neighbors will not be inconvenienced by your pet and the additional responsibilities. |
| | Gives you peace of mind, knowing that a professional is caring for your pet, and your house will be looked after while you're away. |